Software Development
Having professional architects, developers, project managers and testers on board of the Intecracy Group consortium, we can engage them at any stage of the development process - whether you only have an idea of your future product or have already started development. 
Platform Development
Intecracy Group utilizes a platform and a framework approach to software development. The Intecracy Group's portfolio includes numerous solutions. As an example: UnityBase is a new generation product, a low-code development platform that ensures speedy and easy application delivery.
Software Testing
We offer your organisation an access to a full suite of quality assurance (QA) services. The QA system brought to you by Intecracy Group affiliates members conforms to ISO 9001:2008, and is based on Level 4 Capability Maturity Model Integration (CMMI).
System Integration
Systems integration gives a clear picture of processes taking place in a company. The completion of systems integration projects makes a company's ICT architecture clear, increases the relevance of administrative information, and increases the speed of decision making.
ITC-Consulting
IT Consulting from Intecracy Group is your opportunity to get professional help on specific problems, and to get answers to your questions from an experienced consultant. We are focused on business outcomes and collaborate closely with clients to couple tightly IT and business strategy.
ITC-Outsourcing
Trust our end-to-end approach, which combines Consulting, Systems integration, and Outsourcing to provide you with the best business processes and applications. By combining an understanding of your local business with our model of blended delivery, we provide the most cost-effective solution.
Business Solutions
In the business solutions industry we have fourteen years of experience in delivering innovative enterprise management systems for market leaders from Eastern Europe and Asia. With a professional team of specialists at our disposal, we guarantee successful results that meet or exceed customer expectations upon completion of a project.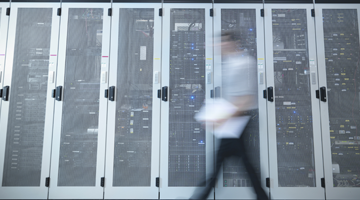 Cloud Solutions
A replacement of outdated data centres with public and hybrid clouds can make the whole business much more efficient. An increasing number of companies are changing over to new systems.
Companies embrace cloud to unleash innovation, intelligence and business value. We offers a full spectrum of cloud capabilities.
Cyber Security
Intecracy Group is focused on ensuring IT Security and Cyber Security.
We provide professional consulting on information security, management systems (ISMS) implementation, data encryption and encrypted communications based on International Standards (AES, DES, RSA cryptosystem, etc.).