About Intecracy Group
Intecracy Group is an international alliance of companies working in the Information & Communication Technology (ICT) industry. Consortium members are independent partners operating in different market segments. Partners provide new generation ICT-services, such as the development of custom software solutions, ICT-outsourcing services, as well as consulting for the information technology sphere.

We realize that technologies are constantly evolving. Due to the ubiquitous presence of information technology in our everyday lives, it is very difficult for one ICT company to satisfy ever changing market demands. Our aim is to provide clients with qualified services to meet their unique individual requirements, such as the required level of professional work quality and the appropriate safety requirements. In addition, where applicable, we incorporate the latest solutions of leading ICT-market operators.
Flat business model
Intecracy Group was founded in December 2007. It combined the flexibility and dynamics of an agile company and strength of a big corporation. By inviting inspired and ambitious people aboard, Intecracy Group quickly established a strong market presence. The alliance utilizes a very flat business model in order to avoid unnecessary bureaucracy. Every member of the alliance is a mature proactive company. Our members work in different countries and industries, implementing common consortium policies, coaching techniques, and best practices across the organization.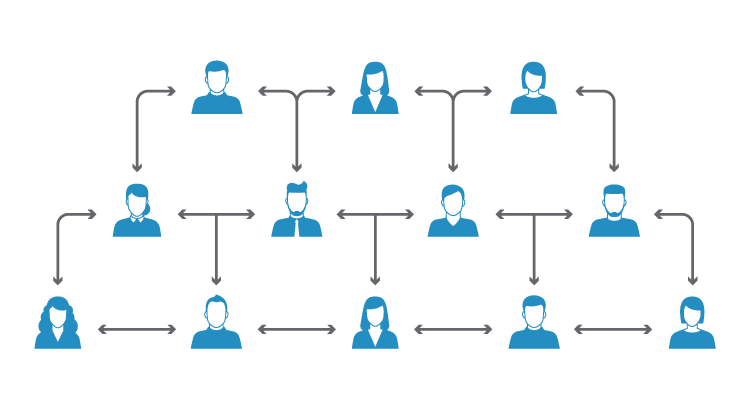 Flexible methodology
Intecracy Group can become your reliable long-term partner with advanced technology and industry expertise, flexible Software development methodology, and an array of convenient services. Through our business-first approach to engineering, we strive to create value for our customers. Our clients pay for results, not activity. All of our developers hold Master degrees in CS or ICT and have 2-20 years of professional experience.  Our specialists always take responsibility for the final result and deliver on time to your satisfaction.
Our goal for alliance partners is to maintain an appropriate segment, in which each partner can achieve maximum results, as well as to coordinate securely activities among all partners, and to do so within an honest, open, and mutually respectful business environment. Alliance Members have a strong presence in the CIS markets, specializing in system integration and Software Outsourcing, with a vast network of partners.